New CSGOWild Scandal Details Come to Light
BRYNNON PICARD
19th Jul 2016 11:46:39 AM
Gossip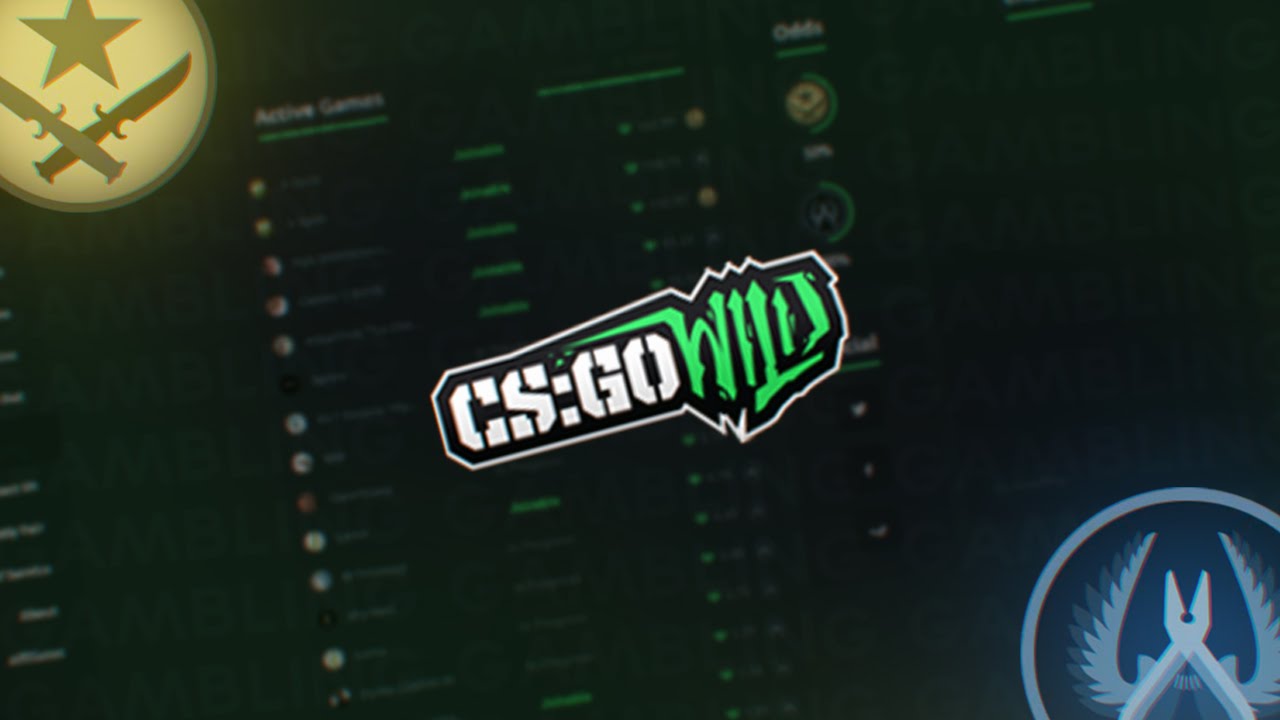 We reported recently on allegations that members of gaming group FaZe Clan were owners of a CSGO gambling site known as CSGOWild. Now it seems that new evidence in the CSGO betting scandal has been brought to light, once again by YouTuber HonorTheCall. HonorTheCall recently published a series of videos exposing TmarTn as the owner of CSGOLotto.

He has since published two videos about the ownership of CSGOWild, visible here and here. The first video explores leaked messages from PhantomL0rd, as well as research done by a Reddit user, while the second video contains leaked skype messages from a designer FaZe Banks hired to work on the site. HonorTheCall also shows a clip of a leaked argument on Skype between Rain and Banks, where Banks clearly states "Who got you on the CSGOWild deal?"

We here at GGRekt have also been investigating the situation ourselves, and have been unable to find any corporate information online whatsoever, other than a notice in the Antigua and Barbuda Official Gazette (On page 9) that Team Wild Incorporated was incorporated on December 28th, 2015. The Financial Services Regulatory Commission did not respond to our requests for comment concerning the corporate documents. Furthermore, we have been unable to find any trademarks registered to CSGOWild or Team Wild Incorporated, either in the US, or Antigua. Both jurisdictions have publicly searchable trademark registries.

Today CSGOWild publicly addressed the allegations that FaZe was involved in the ownership of CSGOWild, claiming that the allegations were false, saying that only Gagey and his brother Zach own the company. They also offered the incorporation documents, which are only accessible with a password, which we reached out to the owner of CSGOWild to acquire, but we have yet to receive a response. The statement says that the real corporate name of CSGOWild is Team Wild Incorporated, which was previously exposed by HonorTheCall. They also say that after CSGOWild ceased operations in the US, they stopped sponsoring FaZe members, as well as other YouTubers and Streamers. Finally, they also address why they incorporated in Antigua, saying that it was to take advantage of favorable tax and gambling laws.

Both FaZe Rain and Banks responded to the allegations via Twitter, both reiterating that they own FaZe Clan and nothing else.

At this point it seems much more likely that FaZe members were merely sponsored by CSGOWild, and did not own the website itself. Whether or not FaZe members do in fact own CSGOWild, they have made a lot of money off the site through sponsorships, which was confirmed by CSGOWild in their statement today. However, there is still a possibility that FaZe members might at least be co-owners of the site. PhantomL0rd, who was recently exposed as the owner of CSGOShuffle, said in leaked messages that CSGOWild was owned by the "faze cod guys." He also knew that ProSyndicate was an owner of CSGOLotto long before the story broke. We also know now that FaZe Banks was directly involved in hiring designers and web developers to work on the site, which was confirmed in CSGOWild's statement, and a Tweet by FaZe Banks from October 3rd, 2015. FaZe Rain also replied to this Tweet saying "We're talking good $$$," showing that he was aware of the situation too. You can view it here.

While FaZe members were sponsored by the site, they did not disclose this information until very recently. Some have yet to update their video descriptions altogether. In a video by FaZe Blaziken, in which the sponsorship is not disclosed, he clearly shows that Gagey, owner of CSGOWild, gave him a $500 knife. However, in that same video, Blaziken clearly states that Rain gave him the knife to bet on the site. Here is a screenshot of the trade.

We will continue to monitor the CSGOWild situation and provide updates as needed.